Skip to Content
Get Ideal Plaster Repair Services from Patches in a Day
Over time, plaster can crack, buckle, or pop loose. These deformities can cause holes or cracks that run from one end of your room to the other. When that happens, you will need to take steps to fix it.  How do you make it look flat, clean, and undamaged? Make one phone call to the professional drywall contractors at Patches In a Day to repair your plaster in a jiffy! From plaster walls to plaster ceilings, we have got you covered. Whether you have experienced water damage, damage from moving furniture, or something else, we will get the job done right for you.
Opting for Plaster Professionals
Working with us, you have dedicated plaster contractors on your side with the right experience. We work hard to resolve your home's plaster issues and strive to earn your business. We come highly recommended throughout the Sonoma County, area because we do superior plastering repair work. Our company has earned our reputation as a go-to plaster repair expert. The benefits of working with us include: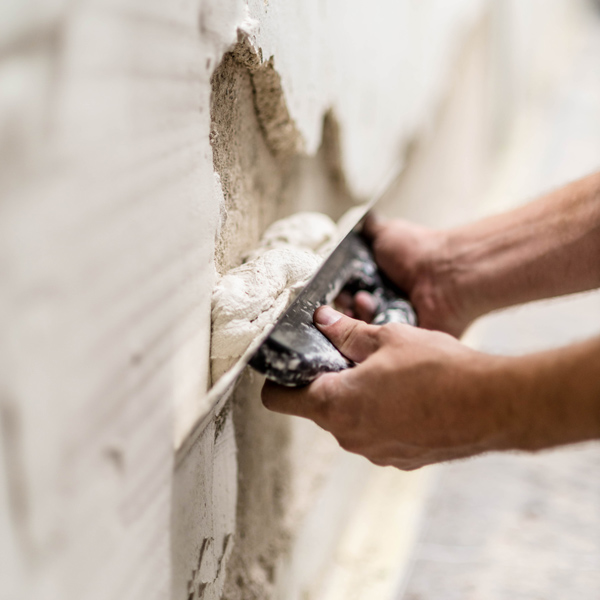 Plastering Capabilities: No matter the job's size or scope, we are here to help. Our technicians do everything from plaster repairs and texturing to complete plastering jobs for remodels, additions, new constructions, and more. We do all kinds of home plaster repair, including skim coating, smoothing, basement renovations, and so much more. We also provide samples to enhance your home improvement ideas and renovations.
Fast Turnaround Times: Our technicians know that your time is valuable. Since we pride ourselves on getting the job done in only one day, you don't have to worry about having to wait a long time to move on to your next project. During the entire plastering process, we focus on speed without sacrificing quality.
Decades of Experience: For over 20 years, our clients have relied on us for all their plaster repair needs. Our plaster repair company is known as one of the best sources for home improvement because of our craftsmanship and skill.
Customer Satisfaction: Our dedication to our customer's satisfaction is at the heart of what we do. As local plaster repair specialists, we guarantee all of our plastering work. We will always work with you to ensure everything is done right.
The Plastering Process
You can find plaster walls in many older homes. Plaster gives you seamless surfaces that are mold-resistant, fire-resistant, and capable of reducing noise. However, as time goes by, plaster can break loose from its wood lath, causing it to crack. Patching plaster cracks is a complicated job. You cannot simply fill the gap with a spackle joint compound. The cracks will come back. The only sure fix is to reunite the plaster with its lath. That takes true professionals who follow all the right steps. At Patches In a Day, we follow a proven process that ensures long-lasting fixes for all plaster issues.
Remove Old Plaster: Our plaster experts will determine how much of the existing plaster to remove to ensure a successful, long-term patch.
Fill the Void: Once we remove the old plaster, we fill that hole with metal lath and apply new plaster to the walls using specialized tools and techniques.
Apply the Finish Coat: Many contractors do not apply the appropriate amount of finish coat. But it is an essential step. Our technicians make sure to add floated, smooth, or textured plaster to match the existing wall. This step can restore the original look of the wall or enhance it to fit your modern aesthetic.
Our Plastering Services
When you choose Patches In a Day, our experts will ensure that we fix your plaster issues and prevent any future problems from happening. We specialize in plaster repair and restoration, and service homes and businesses throughout the Sonoma County area with various plastering services:
Ceilings & Walls: Damaged ceiling and wall plaster can buckle and cave into itself. This can leave you with even larger holes or cracks. Patches In a Day provides even wall and ceiling plaster repairs for everything from simple smoothing work to complete home renovations and additions.
Blueboard: Blueboard is a specially designed sheetrock that works with a plaster finish's higher moisture content to provide a better layer of protection. Our plaster specialists have the skills, knowledge, and tools to work with this sensitive material to create perfect plaster veneer surfaces.
Texturing: Plaster texturing goes beyond the standard application process to create an artistic look that stands out. Our plaster professionals employ professional stucco, sand finishes, and more to fabricate fabulous finished textures that enhance your renovation projects.
Skim Coating: Prepping your new walls for plaster, paint, or wallpaper requires precision and skill. When we skim-coat your walls, we repair hairline cracks and make your surface smooth and ready for additional layers.
Ceiling Repair: Having your ceiling repaired as soon as you notice an issue is imperative. Patches In A Day can swiftly discover the root of the problem and develop a personalized solution to protect those you love underneath it. We use the best materials, methods, and tools available in the industry. We have yet to see a ceiling we can't fix with our plaster repair services. Whether it is moisture, weight, or the foundation settling, we can help get your ceiling back in tip-top shape in no time. Please don't risk harming yourself and others or potentially causing more damage to your ceiling.
Popcorn Ceiling Removal: While popcorn ceilings were the height of interior design in the 1950s, now homeowners are looking for something more modern above their heads. Patches In A Day specializes in the removal of popcorn ceilings throughout the Sebastopol, CA area. Once you've decided to make the change, our team of professionals will deliver our plaster services. We'll start by getting the room prepared for the necessary work. Using a unique water-based solution, we remove the popcorn ceiling and then give it a flat finish. Once we're all done, expect a clean room, showing no evidence of our presence.
Commercial Drywall: From apartment complexes to office buildings and everything else in between, Patches In A Day delivers commercial drywall and plaster repairs to Sebastopol, CA businesses. We will meet with you to discuss your upcoming project and go over the number of rooms, windows, doors, and awkward installation angles. This helps us determine how long the job will take and the materials needed. Having all of this information helps us be as transparent as possible. We can also help determine how many personnel we will need for the job to help reduce costs as much as possible. Our plaster repairs and services are unparalleled in the area.
Contact Us for Your Plaster Repair Appointment
Our plaster wall repair contractors have been offering reliable damaged plaster repairs since 1998. We are proud to offer our plaster repair services to those in the Sonoma County area and invite you to become a member of our service family. Call us today to schedule your appointment.
Call Us Today to Schedule Your Drywall Appointment