Skip to Content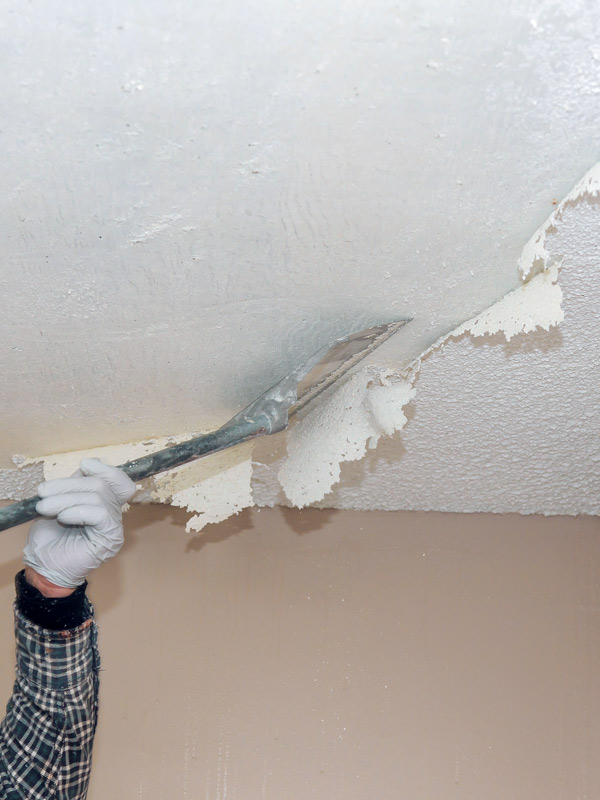 Popcorn Ceiling Removal in Sebastopol, CA
Few things date a house like a popcorn ceiling. These were especially popular in homes constructed beginning in the late 1950s due to their ease of finishing ceilings and the ability to mask imperfections. But on the other hand, popcorn ceilings are tough to repair, even tougher to clean and collect dust easily.
Are you ready to finally get rid of that popcorn ceiling in your home? Don't take any chances with the construction and stability of your home. Unless you know what you're doing, call Patches In A Day if you
live in San Rafael, San Mateo, or anywhere in the North Bay Area. We'll make sure the job gets done right and in the quickest amount of time possible.
Providing Northern California with Quality Popcorn Ceiling Removal Services for Nearly Two Decades
Our owner was born and raised in the San Rafael, CA area, so we at Patches In A Day care very deeply about the community in which we live and serve. Therefore, we do whatever it takes to ensure your complete satisfaction with our work.
There are many home contractors out there who can take care of popcorn ceiling removal. But we're different at Patches In A Day. One of our specialties is popcorn ceiling removal, so we concentrate on these jobs and are very experienced with them. Therefore, you'll always know you're getting the very best service in the business.
Looking to have your popcorn ceiling removed? Call us to get started with an estimate.
Call Us Today to Schedule Your Drywall Appointment