Skip to Content
Commercial Drywall Services
Let Patches In a Day Complete Your Commercial Drywall
You cannot trust just anyone to take on and complete commercial drywall projects. These jobs require a contractor who is adequately equipped to handle jobs on a large scale. Patches in a Day can take on commercial drywall projects of all sizes in Sonoma County, and the surrounding areas. We have the right knowledge and tools to complete your project on time and at the highest standards. Whether you need to repair or replace drywall after damage, or you are completing a new construction project and need a reliable drywall contractor, our team is the one for the job. Talk to us today to schedule an on-site estimate for your next commercial drywall project.
We Can Complete All Commercial Projects
Patches In a Day will work with you to ensure we complete your project to your specifications. We have the resources to allocate a crew to your project, to finish the work quickly without sacrificing quality. Whether you are the manager of a commercial property or a contractor completing a construction project, we can work with you to get the job done. We regularly complete commercial projects for a wide range of clients, including:
Apartment Communities: Nearly 39 million people live in apartments across the U.S. Providing tenants with safe, secure drywall is too important to leave to amateurs. Our commercial drywall technicians take the time to properly attach everything using the latest techniques and materials. Our 2-man teams never cut corners, only spaces for outlets, windows, doors, and switches. We do commercial drywall installation the right way, so your apartment complex is safe, comfortable, and attractive to potential tenants.
Office Complexes: Aside from being a staple of modern office construction, drywall is more fire-resistant than other building materials. Drywall helps to slow the spread of flames in an emergency and allows employees to evacuate safely. Our company regularly installs premier drywall for Sonoma County businesses and can help your commercial office become safer and more energy-efficient.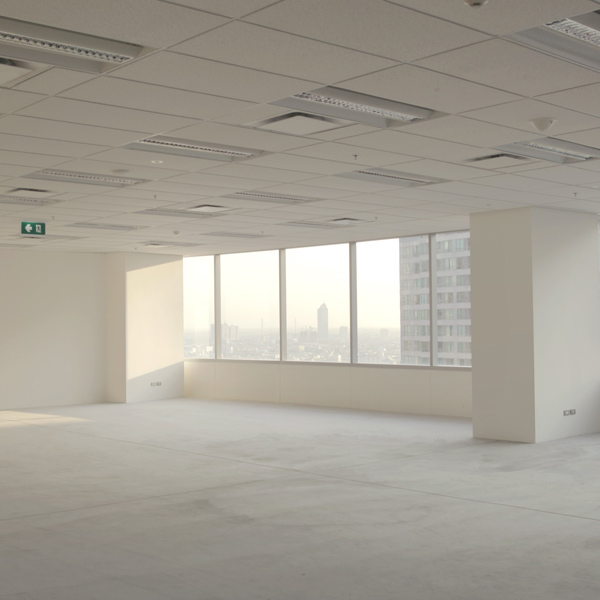 How Much Does It Cost to Install Commercial Drywall?
Your commercial drywall installation costs will depend on various factors, including the type of structure, number of floors, materials, labor, and more. We always recommend scheduling an appointment with us for your on-site estimate. We can give you a full cost analysis and help you make the right decisions for your commercial project.
How Long Does Commercial Drywall Installation Take?
Depending on the factors involved, the length of time to finish a commercial drywall project can be anywhere from one to four weeks. However, no project is the same, and the length of time varies. Our contractors go over everything with you. We will lay out the details concerning labor, materials, total area, and give you a choice in the installation process. Some of the leading factors to keep in mind when discussing project time frame include:
Personnel
Number of Rooms
Temperature & Humidity
Number of Windows & Doors
Awkward Installation Angles
Contact Us Today to Discuss Your Project
Are you ready to find a contractor who can take on your commercial project? Patches In a Day is your ideal commercial drywall team. We are the perfect contractor to call for both drywall repairs and new installation. Our team is equipped with all the necessary tools to get the job done correctly, and we will work diligently until your project is complete. Contact us today to start discussing your drywall project or to request an estimate.
Call Us Today to Schedule Your Drywall Appointment